It's April Fooligans for the Hooligans at Planet Comicon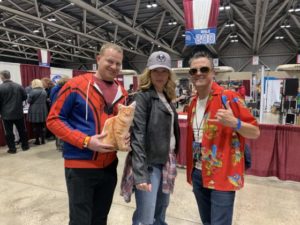 It's Planet Comicon week in Kansas City and the Reel Hooligans were on hand for all three days. Tim and David are joined by Alan Rapp (razorfinereviews, dadsbigplan) to talk con memories, best and worst of comic book movies throughout history and the return of every Hooligans favorite game…According to Tim.
Follow us on Spotify, iTunes and GooglePlay.
ep. 3.06: Planet Comicon KC