Most of the top seeds move one but there was one stunning first round upset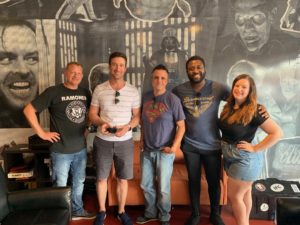 It's all led to this. Three years of Reel Hooligans talking superhero movies and now they're going to determine the best Comic Book Superhero Movie Ever. In this episode, the Reel Hooligans first break down Spider-Man: Far From Home — then the main event begins with the first round of the Modern Age Region and the Cinematic Universe Region.
Tim and David are joined by Michael Smith (Media Mikes), CeeJay Bachus and Micah Black (Below Freezing), and Chris Deffenbaugh.
Follow us on Spotify, iTunes, GooglePlay or wherever you subscribe to podcasts.
Episode 3.20: