Sixty-Four Movies Enter. Only One Will Remain Standing.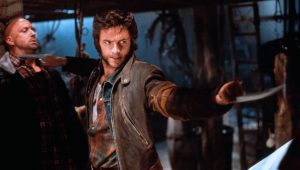 What is the greatest comic book superhero movie ever? The Reel Hooligans are about to crown a champion. Before we can do that, we've gotta have a tournament field. This week, Tim and David announce the 64-movie field for the Reel Hooligans BEST COMIC BOOK SUPERHERO MOVIE EVER tournament. Who's in? Who's out? Who are the number one seeds? Who could sneak into the Infinite Four and who is capable of winning it all? This is gonna be fun.
Number One seeds:
The Dark Knight (2008)
Captain America: The Winter Soldier (2014)
Superman (1978)
Spider-Man 2 (2004)
Download a blank HOOLIGAN BRACKET here and pencil in the matchups. Let us know who's in your INFINITE FOUR and come see us next week at Screenland Armour for our tournament episode.
Follow us on Spotify, iTunes, GooglePlay or wherever you subscribe to podcasts.
Episode 3.19: Comic Book Superhero Tournament Selection Show
The Dark Knight (2008) soundtrack copyright Warner Records
Captain America: The Winter Soldier (2014) Marvel Music
Superman the Movie (1978) soundtrack copyright Warner Records
Spider-Man 2 (2004) soundtrack copyright SONY Records