Wahlberg, Bay expand the Transformers universe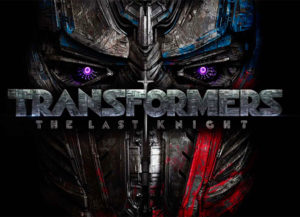 Our world is threatened. Optimus Prime is gone? Or not. It's something like that. Probably not for good either way, right? But, Michael Bay is back (again/still?) to direct the fifth installment in the Transformers saga.
Transformers: The Last Knight sees the return of Mark Wahlberg, and of course Bumblebee, and somehow…Sir Anthony Hopkins? Check out the new TV spot, set to debut during Super Bowl LI.

Transformers: The Last Knight hits theaters on June 23, 2017. Don't worry. This is apparently just the beginning for the toy juggernaut/film franchise. Plans  include a Bumblebee spin-off film to be released June 8, 2018 and another Transformers next June.
Can we find something else for Michael Bay to do? If these are going to continue can we get some fresh blood? And when do we get the G.I. Joe crossover. Wahlberg, The Rock and a bunch of Transformers/Joe action….I'm down.
And can we get the Russo Brothers on this after Infinity War?? That would be great. Thanks.
Transformers: The Last Knight Super Bowl TV spot (2017)