Reynolds and Gyllenhaal team up for sci-fi (not "Alien") thriller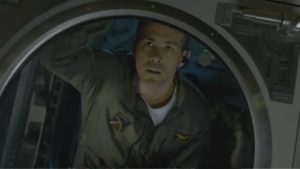 It kinda looks like Alien. Not exactly a bad thing, but there's very much a "I've seen this all before" kinda vibe to the new Memorial Day flick from Sony. Life stars Jake Gyllenhaal, Rebecca Ferguson and Ryan Reynolds.
You can check out the Life Super Bowl TV spot, set to debut during Super Bowl LI.

The sci-fi thriller is helmed by Safe House director Daniel Espinosa from a screenplay from the Zombieland writing team of Rhett Reese and Paul Wernick (who  have previously worked and are reteaming with Reynolds in the Deadpool movies.)
Life opens in theaters on March 24, 2017.
But it's not Alien, you guys.
Edit: added the second full trailer, below.
Life Super Bowl TV spot (2017)
Life official movie trailer #2