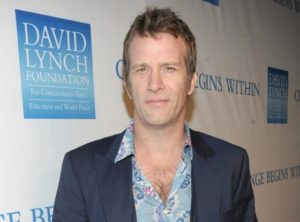 I have zero interest in another Predator movie…is what I would say if this movie didn't have Shane Black's name attached to it. Black wrote The Monster Squad, Lethal Weapon, and The Last Boy Scout. Recently he's written and directed Kiss Kiss Bang Bang, Iron Man 3, and Nice Guys.
Action and comedy? Well written dialogue? Shane Black knows what's up. The Predator had my attention already.
Add Thomas Jane to the mix? Take my money.
Actually, the cast is pretty solid. Jane will be joining Boyd Holbrook (Logan), Olivia Munn (X-Men: Apocalypse), Trevante Rhodes (Moonlight), Keegan-Michael Key (Keanu), and Sterling K. Brown (The People vs. O.J. Simpson.)
Don't get too excited. The Predator doesn't hit theatres until February 2018.