What happens love barges in unexpectedly?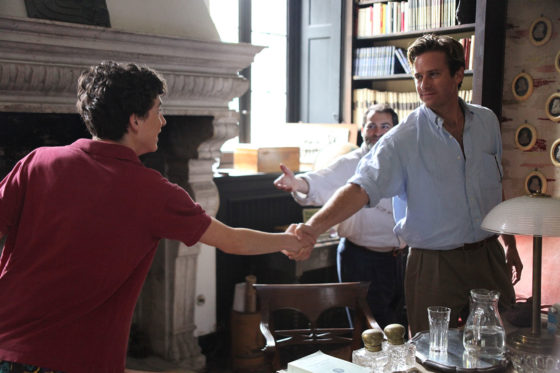 Who could forget those awkward teenage years filled with embarrassing moments and an endless sea of first experiences that help shape us? Call Me By Your Name is the story of a precocious, seventeen-year-old named Elio, played by Timothée Chalamet (Miss Stevens, Interstellar), who knows a great deal about literature, music and art.
In the summer of 1983 his dad hosts a young, college age man named Oliver, played by Armie Hammer (Nocturnal Animals, The Man from U.N.C.L.E.), in their mansion on the Italian Rivera and a relationship begins to blossom between the two.
Call Me By Your Name is directed by Luca Guadagnino and is an adaptation of André Aciman's novel by the same name. The film will explore several themes such as the beauty of first love, the pain of heartbreak and self-discovery as well as other more mature themes involving sexuality between the two main characters.
I completely understand that this film won't be for everybody and that's perfectly fine. The homoerotic relationship between these two characters, along with the age gap will raise a couple eyebrows but at the end of the day its about more than forbidden love.
Since its debut in this year's New York Film Festival there has been talk about Oscar nominations and the film has also received 100% on Rotten Tomatoes.
Call Me By Your Name hits select theaters on November 24.
Call Me By Your Name Trailer