Welcome to Jurassic World….Fallen Kingdom?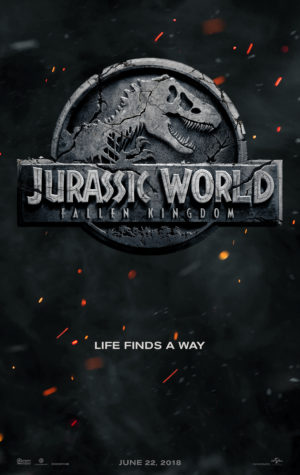 One of the most popular and successful franchises in the history of movies is set to return with another big, bad sequel in Jurassic World: Fallen Kingdom. This new adventure sees the return of favorite characters and dinosaurs, and some new freaky stuff as well.
It's an interesting title, although it really doesn't say anything. It's cryptic, that's about it. Have the dinos taken over? Is Pratt still the dino whisperer? Have the dino scientists really learned nothing after all of the other movies?
Please don't give the dinosaurs guns. Please don't give the dinosaurs guns.
The new flick is directed by J.A. Bayona (The Impossible.) Returning from the 2015 blockbuster, Chris Pratt and Bryce Dallas Howard will be joined by BD Wong, James Cromwell, Ted Levine, Justice Smith, Geraldine Chaplin, Daniella Pineda, Toby Jones, Rafe Spalle. Jeff Goldblum is returning for the first time since Lost World to reprise his role as Dr. Ian Malcolm.
Steven Spielberg and Colin Trevorrow are returning as well, serving as Executive Producers for Universal Pictures and Amblin Entertainment. Jurassic World: Fallen Kingdom hits theatres June 22, 2018.
Life, uh, finds a way…