Chbosky attempts to spread Palacio's message of acceptance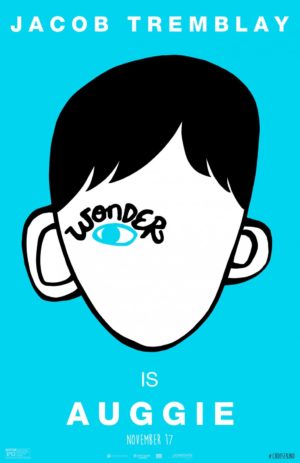 It looks like this fall will be stirring up the feels in us with Wonder, a film about a young 5th grade age boy named Auggie Pullman, played by Jacob Tremblay (The Book of Henry, Room), who has severe facial deformities and to make matters worse he's starting his first day of school ever.
The film also stars Julia Roberts and Owen Wilson as Auggie's loving parents who help encourage and support him as he learns to adapt to mainstream school for the first time in his life.
Wonder is directed by Stephen Chbosky (Beauty and the Best, The Perks of Being a Wallflower) and it is the adaptation of Raquel J. Palacio's New York Times Bestselling novel by the same name. The book was written to help inspire a more kinder and gentler world.
Honestly, this looks like it's going to be a fun, feel good movie that families can enjoy together. The film will go in to detail about relevant issues that affect kids such as bullying in schools, teaching kids to be more compassionate and showing them not to judge a book by its cover.
Wonder will be released in theaters on November 17.
Wonder Official Trailer