Marvel's dumb Strange luck — and CeeJay Bachus is in the house!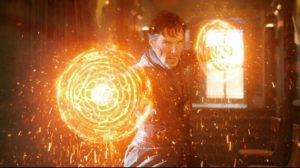 This week, the new Marvel flick Doctor Strange is on the menu. Tim and David are joined by CeeJay Bachus from the Alamo Drafthouse KC, as they talk about a few new movie trailers, Doctor Strange, whitewashing in Hollywood and because David hates Gandalf, we podner, "why do old wizards suck?" —
The boys cap it off with a brand new game of LOST IN TRANSLATION , a game that is sure to become a regular in the rotation.
Bottoms up.
Listen to episode 113: