Is the Rennerverse real? The Hooligans investigate!
This week on Reel Hooligans, Tim and David try and solve one of the greatest mysteries of our time: Is Jeremy Renner playing the same character in every movie?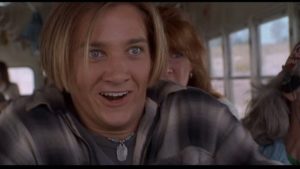 In part ONE of a THREE part investigative series, the Reel Hooligans break down Renner's career and try and make the pieces fit……Plus Tim reviews Arrival and the boys play Puff or Pass with the rest of the 2016 movies.
Listen to episode 114: