Has the Walking Dead worn out its welcome?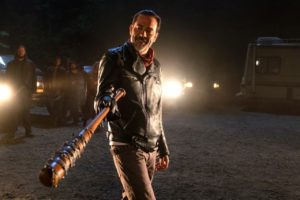 Violence and death!! Yep The Walking Dead is back, fan favorite characters are dead and the REEL HOOLIGANS are trying to figure out if the story and characters are still first and foremost, or has become glorified torture porn.
Tim and David talk zombies, and: "what the hell did Tim do while recovering from back surgery???" HINT: he saw the worst movie of 2016. Lucky him.
Grab a drink and some headphones. It's HOOLIGAN TIME!!!
Listen to episode 112: