Good Moms, Bad Moms, Everyone's Loves a Mom flick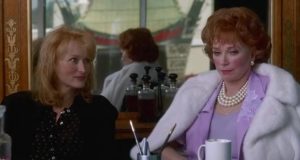 It's a very special episode of Reel Hooligans when Tim's mom sits in with Tim English and David Cain for a dysfunctional look at moms in movies over the years. The time jump includes Psycho (1960), Mommie Dearest (1981) and Postcards from the Edge (1990). Plus favorite mom movies and other fun stuff.
Follow us on Spotify, iTunes, GooglePlay or wherever you subscribe to podcasts.