Will Smith faces his biggest challenge and — fairies?
What's more bad ass than having Will Smith play an L. A. police officer determined to keep the streets safe from crime, dangerous magical objects and most importantly fairies? Yes, that's right there will be fairies, orcs, pixies, elves and many more mystical creatures running rampant in the new Netflix original film, Bright. The trailer for Bright was dropped yesterday evening on the first official day of San Diego Comic Con 2017.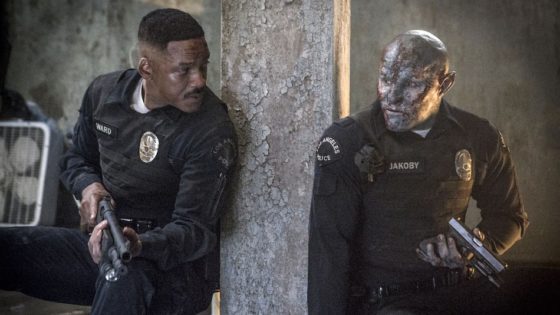 Directed by David Ayer (Suicide Squad, Fury), Bright will star Will Smith as witty police officer, Scott Ward, with Joel Edgerton as his new partner/rookie Orc cop, Nick Jacoby. The upcoming film is taking a unique twist from the usual fantasy genre, by having both mythological creatures and humans existing openly and interacting together without the need of secrecy.
In this new fantasy/police drama Smith and Edgerton must learn to work together to try and stop a band of mythological bad guys from getting their hands on a powerful magic wand with the potential to cause major damage. This sounds like an exciting adventure however it looks a lot like a typical buddy cop movie with a twist. The success of this film is going to depend greatly on the duo's chemistry. Will Edgerton's strong back ground in dramas match well with Smith's light hearted and comedic style of acting? We will have to wait until December to find out.
The cast of Bright includes Noomi Rapace, Lucy Fry, Édgar Ramírez and Ike Barinholtz.
Bright Official Trailer — Netflix Original Movie