Hooligan rating: 7/10
The thing about a movie like Patriots Day, which revisits the harrowing events surrounding the 2013 bombing of the Boston Marathon, it all just feel too familiar to have the proper dramatic impact…or too soon. Bit of both, I guess.
Mark Wahlberg stars as Boston cop Tommy Saunders, and is pretty much the human embodiment of the City of Boston. On duty during the bombing, Saunders joins the manhunt for the Tsarnaev brothers, the homegrown terrorists who orchestrated the event that shook the New England community.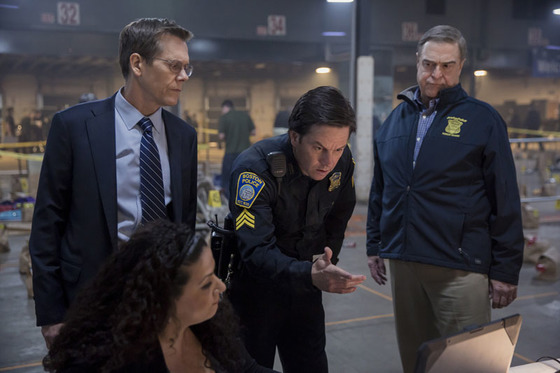 Director Peter Berg focuses on the horrifying aftermath, telling the story through the eyes of both Saunders, the Boston PD, city officials and several survivors, who help piece the clues together.
It's good and at times great. It's a powerful story,  no doubt. And the final credits roll to footage of actual survivors (many of whom are depicted in the movie), which actually makes for one of the most emotional moments of the movie.
The problem with telling this story so quickly is….because it's only been three years since the tragedy that made "Boston Strong", which doesn't take anything away from the events — not even a little bit — it just makes the cinematic telling of the story a bit underwhelming.
This all played out so vividly on TV and through social media in such detail, it allowed everyone to follow the incredible events that led to the resolution and feel like we were there.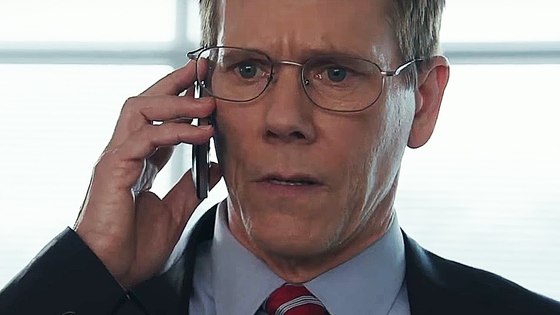 Berg is a great director and Wahlberg gives one of the better performances of his career. The surrounding cast, including the likes of Kevin Bacon, John Goodman, Michelle Monaghan, and J.K. Simmons, all are at the top of their game.
Hey, it may feel too soon (especially if you tracked the events in real time on Facebook) but Patriots Day is a solid viewing, even if the  movie itself doesn't quite measure up to the emotional ride of the real thing.
Patriots Day movie trailer
 property of CBS films