There's no point in dwelling on how incredibly disappointing 2016 was at the theatres. Yeah, there was some crap, but if you managed to stick around for the end, there was a pay off with several good, although maybe not great, flicks. Here's what I'll call my Best of 2016, in alpha order.
10 Cloverfield Lane. As a huge fan of Twilight Zone, I'm a love what J.J. Abrams and company are doing with the Cloverfield franchise. Electing to skirt a traditional sequel, instead setting up a panic inducing hostage situation involving Mary Elizabeth Winstead waking up after an accident to discover she is being held (captive?) by John Goodman who claims some bad shit went down and she has to stay with him. In his bunker. Underground. Easily one of the more intense and suspenseful thrillers of the year.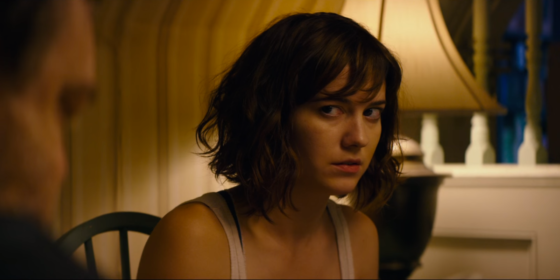 Arrival. Best sci-fi movie of the year, hands down and believe it or not, a movie about aliens that has a serious shot at some Oscar attention. And it all starts with director Denis Villenueve. The director of Sicario and Prisoners has developed a reputation for beautiful imagery and building nerve-wracking tension. And of course, I've got to give a shout out to our Reel Hooligans season one spirit animal, Mr. Rennerverse himself, Jeremy Renner, who plays second fiddle to Amy Adams here (who gives an incredible performance), as scientists trying to create a language to understand the alien visitors.
Deadpool. I went back and forth on this one. Doctor Strange was incredible. Civil War did it's job. But Deadpool was the one super hero movie this year that completely flipped the script what a comic book movie can be. Ryan Reynolds's passion product rewarded fans with one of the most devilishly clever movies of the year. Yeah, it got a way with being a lame super hero movie by making fun of them, and you're right if you think it may be impossible to catch lightning in a bottle again, but I'm on the bandwagon for the Deadpool for a Best Picture Oscar nomination because….why not?
Hell or High Water. One of the best of the year, also one of my absolute favorites. Chris Pine and Ben Foster play brothers racing across the state of Texas robbing banks. But they're not your typical bandits. They have a bigger purpose. But don't jump on their bandwagon too quickly as they are pursued by the Dude himself, Jeff Bridges, as a Texas Ranger who doesn't care why they're doing it — he just wants to bring them down. Great acting. Great writing. Great directing.
Hidden Figures. Based on true story movies can always be a little iffy. But the story of the incredible African American women who helped boost our space program back in the late 60's is a story that should be told. The great thing about this movie is that it isn't preachy or depressing like most movies during awards season, but is actually a real feel-good movie. And I generally hate using that term. The cast is terrific, led by Octavia Spencer, Taraji P. Henson, and KC native Janelle Monáe (she's in Moonlight, too. Keep your eye on her!)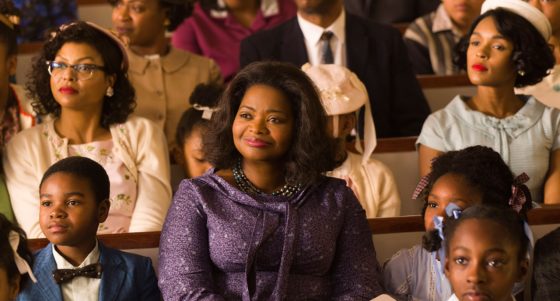 Kubo and the Two Strings. My favorite animated movie of the year and there isn't a close second. The animated movies of 2016 will be remembered (or more likely forgotten) for being pretty average, bordering on sub par — sorry, Moana (you were good too, but not Kubo good.) Kubo defies the traditional animated movie tropes by spinning a compelling story about a young boy who finds himself caught in destiny's path, sending him on a life-threatening adventure to defeat a vengeful spirit with connections to his past.
LA LA Land. I've always been a big fan of Emma Stone, and between this movie and The Nice Guys, I'm really coming around on Ryan Gosling. I've always been a sucker for a musical and a good love story. Yeah, I've got a heart, so what. LA LA Land is not just a good love story between a struggling actress and musician, it's a love story to the city of Los Angeles. Despite a weak second act, LA LA Land delivers a fun escape. And did I mention….Emma Stone??
Manchester by the Sea. I'm a little over Casey Affleck playing the mopey dude from Boston, but that doesn't change the fact that this is one of the best performances of his career. Clearly out of big brother Ben's shadow, Affleck delivers a soul-searching performance from a powerful script by Kenneth Lonergan (who also directs.) The strong cast is boasted by Michelle Williams and highlighted by newcomer Lucas Hedges. Not a movie to get excited about seeing. It's a total fucking downer, actually. But worth a viewing.
Moonlight. Despite a final act that isn't nearly as powerful as the first two, this is one of the best movies of the year. Featuring powerful performances from Mahershala Ali, Naomie Harris, and Janelle Monet (previously mentioned!), Moonlight tells the amazing story of the development of a young man growing up in a rough Miami neighborhood. Told in three chapters chronicling three stages of a young man's life as he deals with being the son of a drug addict and his sexual identity as he struggles to find his place in his world.
The Witch. Really enjoyed Green Room, but this is the movie that really stuck with me long after seeing it. Written and directed by Robert Eggers and set in 1630 New England, it's a movie that forces you to question your understanding of God and the depth of your faith.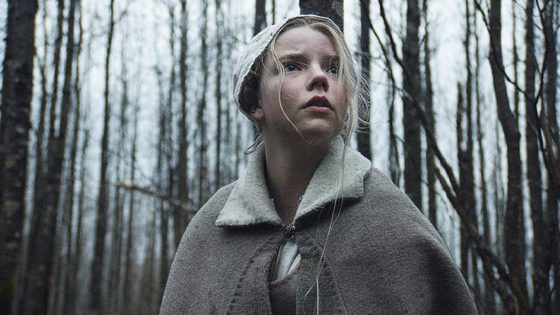 Honorable mentions: Nocturnal Animals; Everybody Wants Some; The Nice Guys
Follow me on Twitter @tbenglish.