Puff or pass time…which summer movies are worth it?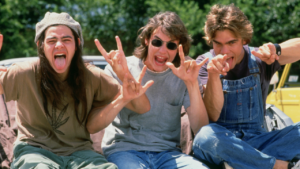 Return back to 2019 to preview the summer movie slate with Tim and David and guest Hooligan Jeremy Werner (Media Mikes). This week the Hooligans celebrate 420 movies, play Puff or Pass on the summer of 19 movies and play a game of Stoner Recall.
Follow us on Spotify, iTunes and GooglePlay.
Ep. 310: The 420 Summer Movie Preview