Dylan O'Brien is kicking some ass in the Restricted trailer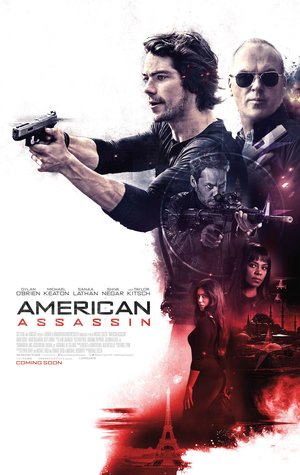 Talk about interesting casting. Dylan O'Brien, known for his role as Stiles in the MTV's Teen Wolf and The Internship with Vince Vaughn and Owen Wilson, looks to be ready to take the next step as an action star. Based on the trailer for American Assassin, also starring Michael Keaton, he may be ready for his close-up.
American Assassin follows the rise of Mitch Rapp (O'Brien), a CIA black ops recruit under the instruction of Cold War veteran Stan Hurley (Keaton). The pair is then enlisted by CIA Deputy Director Irene Kennedy (Sanaa Lathan) to investigate a wave of apparently random attacks on both military and civilian targets. Together the three discover a pattern in the violence leading them to a joint mission with a lethal Turkish agent (Shiva Negar) to stop a mysterious operative (Taylor Kitsch) intent on starting a World War.
American Assassin hits theatres on Sept. 15.
American Assassin – Restricted Trailer – HD
Directed by Michael Cuesta
Screenplay by Stephen Schiff and Michael Finch and Edward Zwick & Marshall Herskovitz
Based on the American Assassin novel in the Mitch Rapp series by Vince Flynn
Produced by Lorenzo di Bonaventura and Nick Wechsler
Starring Dylan O'Brien, Michael Keaton, Sanaa Lathan, Shiva Negar, Scott Adkins and Taylor Kitsch