The battle for earth begins as Inhumans descend from Attilan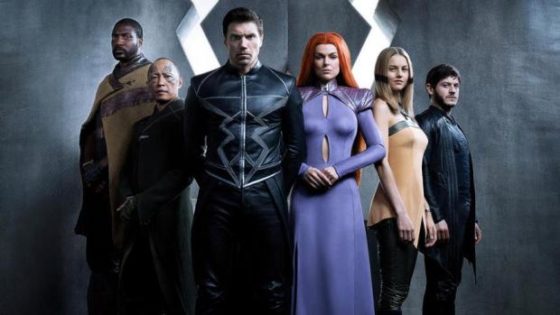 In 2008 Iron Man, the first superhero origin story in the Marvel Cinematic Universe, was released and now the Inhumans are going to be added to the mix. At San Diego Comic Con 2017 on Friday, Marvel and ABC television introduced the Inhumans series with a new trailer.
The cast and creators of the show shared several details, including the new in depth trailer, featuring the fearless queen of the Inhumans, Medusa shows of her strength as she takes on traitorous Maximus the Mad.
This new show is going to be much like Marvel's Netflix vigilante series and the focus will not be on the Inhumans superpowers but instead on the main characters and their struggles. Executive Producer Scott Buck (Iron Fist) addressed this at the panel earlier today.
"The best approach for a show like this is not to see these people as superheroes but as people or Inhumans who happen to have superpowers,'' Says Buck.
Will this series have what it takes to stand on its own with other Marvel projects or will it be a flop? We will find out the answer to these questions and more when it is official released late September.
Marvel's new show will star Serinda Swan as Medusa, Anson Mount as Black Bolt, Iwan Rheon as Maximus the mad amongst many more talented actors.
Inhumans debuts Sept. 29 on ABC.
Marvel's Inhumans SDCC Trailer