Marvel's Avengers: Infinity War begins production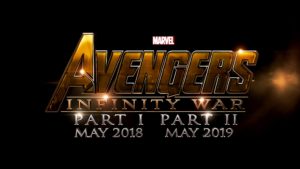 The final chapter in Phase Three of the Marvel Cinematic Universe begins to unfold next year with the first installment of the tentatively titled Avengers: Infinity War. The film will bring to a close, presumably, the stories of Captain America, Iron Man, Thor, Hulk, and the rest of the first wave of Avengers before Doctor Strange and company take over.
Infinity War will unite the Avengers, the Guardians of the Galaxy, Spider-Man, and who knows — maybe Daredevil, Punisher, Luke Cage and the rest of the Netflix gang when the universe's ultimate villain, Thanos (you know that purple dude they keep teasing and teasing) finally gets to Earth and unleashes his wraith.
As production officially begins on the film, directed by Winter Soldier and Civil War directors Joe and Anthony Russo, here is a little tease at what is to come with the culminating film in arguably the greatest comic book franchise.
Action….Avengers: Infinity War