The X-Men may have met their match with Jessica Chastain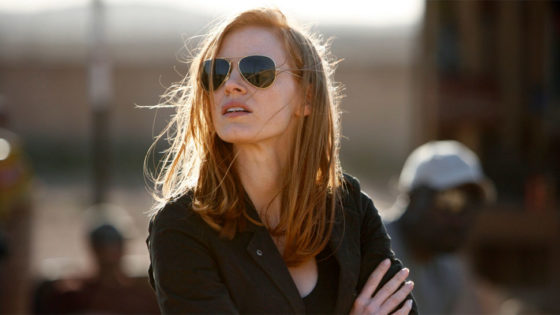 The X-Men will welcome Jessica Chastain to the family, as she has now officially signed on with 20th Century Fox to make her debut in the next installment of the franchise, X-Men: Dark Phoenix. The film will follow up on the events of X-Men: Apocalypse, and will serve as a second attempt by the studios to retell the origin story of The Phoenix.
The character was introduced to the X-Men universe in 2006 with X-Men: The Last Stand, directed by Brett Ratner, however we all know how that mess turned out. This time Fox is trying to get things right and that's where Chastain has a significant role to play.
In an Instagram post, Chastain confirmed her appearance in Dark Phoenix by teasing co-star James McAvoy (Professor X) and she might have also accidentally confirmed that she will indeed be the next villain to take on the X-Men.
"Hey…you ready for me up in Montreal? I'm gonna make you cry so hard"
— @jessicachastain on Instagram.
While It has not been officially confirmed, it is rumored she will be taking on the role of Lilandra Neramani, the telepathic empress of an alien race known as the Shi'ar. Lilandra will be a strong antagonist for the X-Men as she is set on destroying the powerful, cosmic entity known as, the Phoenix, which has taken control over Jean Grey.
The film will be directed by long time, creative contributor to the franchise, Simon Kinberg and his debut as a director. He will also be joined by X-Men veteran crew Bryan Singer (X-Men: Apocalypse, X-Men: Days of Future Past), Hutch Parker (Logan) and Lauren Shuler Donner (Deadpool, X-Men: Apocalypse) as producers on the film.
We get to see Chastain in action next year — X-Men: Dark Phoenix hits theaters November 2, 2018.