We're Back! — Season 2 Begins…NOW.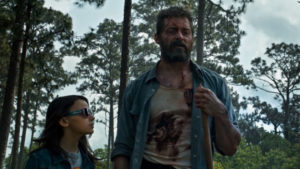 The movie of the year (so far, it's early) is LOGAN — the final movie to see Hugh Jackman brandish the claws (still now costume though!), bringing to end a nearly 20 year reign as Wolverine — and the Hooligans are all over it.
Tim, David, and Chris explore what could very well be Fox's best super hero movie (and easily Jackman's best!) Also, how do you recast Wolverine? It's gonna happen and you might be surprised to hear that die hard fans aren't so keen on Jackman as Wolverine anyway —
Plus, trailer talk — no GET LOST — but the Hooligans recap the Oscar madness and play a game of LOST IN TRANSLATION.
Listen to Reel Hooligans episode 201: versus Old Man Wolverine