Universal resurrecting classic movie monsters with big stars and budgets
If this doesn't end with a Monster Squad remake, I'm going to be really disappointed. Universal Pictures officially kicked off marketing their shared monster movie universe, dubbed The Dark Universe, with a sweet little video celebrating their history and a cast photo featuring some of the A-list talent they've got lined up to bring these iconic characters back to life.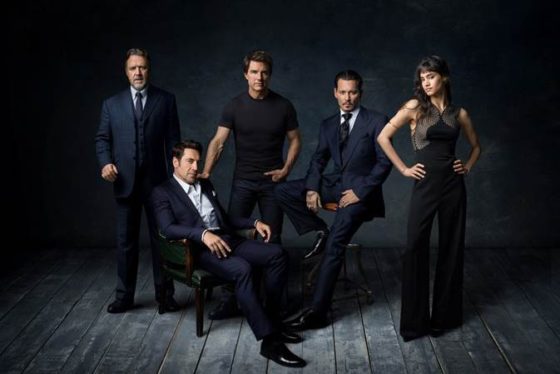 How does it all break down?
The first film in this Dark Universe, The Mummy, starring Tom Cruise hits theatres on June 9. Next up is The Bride of Frankenstein (directed by Tom Condon, Beauty and the Beast), starring Javier Bardem as the monster of Dr. Frankenstein, and yet-to-be-announced actress in the titular role. BoF has a February 14, 2019 release date.
Johnny Depp is lined up to play The Invisible Man, and then of course, there's Russell Crowe as Dr. Jekyll. Crowe is apparently the link between movies and makes an appearance in The Mummy. Eventually he will get his own movie, Dr. Jekyll and Mr. Hyde.
Also on the Dark Universe lineup card is The Creature from the Black Lagoon, Wolf Man, and most likely, Dracula.
So, I'm down for this. I really hope The Mummy has a bad marketing thing going right now, having decided to push it as more of a Mission: Impossible vibe than the horror vibe I hope the movie actually delivers. As a huge fan of the Universal Monster movies — I watched them over and over and over on TV and VHS as a kid — I love the idea of bringing these characters back to life.
Just do it right.
Dark Universe — Universal's Monster Movie Legacy