Xenomorphs wreak havoc on space colonists
I was a little more forgiving of Prometheus that most people. Visually it was outstanding, and I think thematically, it offered up a lot of interesting ideas that were lost in translation, as it felt a little too over obligated to be another "Alien movie."
But I get it, it has some problems.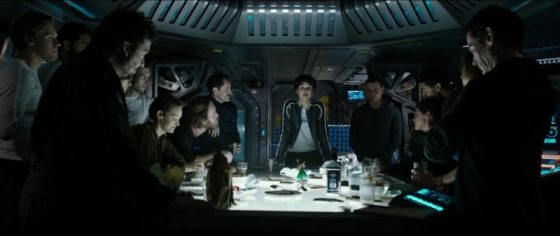 A sequel to the Ridley Scott's 2012 prequel, Prometheus, Alien Covenant seeks to continue to bridge the gap to his original masterpiece, 1977's Alien. I think this looks pretty fantastic so far. Fassbender is playing a different character, so I guess it will be interesting to see the connection to Prometheus as much as its connection to Alien.
Alien Covenant launches into theatres May 19 and stars Michael Fassbender, Katherine Waterston, Billy Crudup, Danny McBride, Demián Bichir, Carmen Ejogo, Amy Seimetz, Jussie Smollett, Callie Hernandez, Nathaniel Dean, Alexander England, Benjamin Rigby, and apparently, James Franco.
Alien Covenant official trailer