Discover the inspiration behind Winnie the Pooh and his friends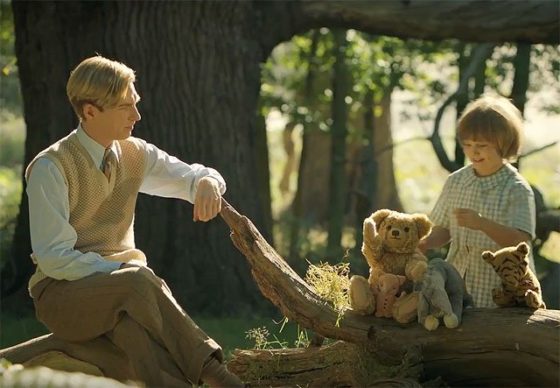 This fall, Winnie the Pooh and his dear friends from the Hundred Acer wood will be making an appearance on the big screen in a film about their creator A.A. Milne. Goodbye Christopher Robin directed by Simon Curtis will tell the story about how Milne, who served in World War one, tries to overcome the violence and death he witnessed by writing a children's book inspired by his young son Christopher Robin.
This story will shine a light on the innocence of child play and the important father-son moments that served as the starting points for the creation of Christopher Robin, the fictional character based on Milne's son, who befriended Pooh Bear, Tigger, Eeyore, Piglet and the rest of the Hundred Acer Wood gang.
The film will star Domhnall Gleeson (Star Wars: The Force Awakens, Brooklyn) as author A.A. Milne and his wife Daphne Milne will be played by Margot Robbie (Suicide Squad, The Legend of Tarzan.)
If your not in to scary movies then this is definitely a good option to check out this Halloween season. Goodbye Christopher Robin will hit theaters on October 13th.
Good Bye Christopher Robin Official Trailer