Awards season is coming to an end and it's finally time to move on with the movies of twenty-nineteen. It all comes down to the 2019 Academy Awards. Now, it's been an odd year for movies. One of the most controversial movies is also on of the most beloved movies, gaining five Oscar nominations. And people are literally losing their minds over how it better not win a damn award. Of course, I'm talking about Bohemian Rhapsody, specifically it's lead, Rami Malek, who was amazing in his performance, even if it was limited and the movie was really pretty basic.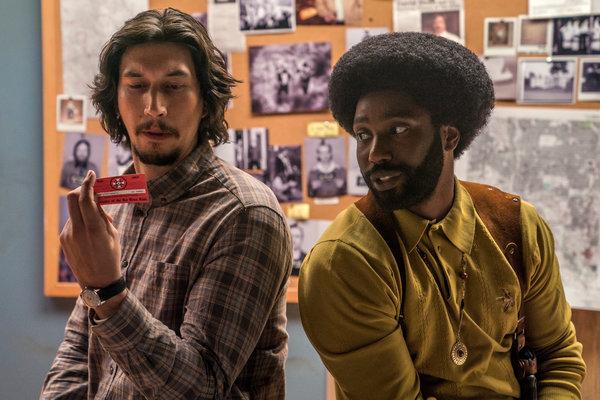 Everyone loves Roma. Film geeks anyway. Most Americans won't be down for it because you have to read it — it's in Spanish — but it's a gorgeous movie, heartbreaking…and kinda boring. I won't fault anyone there.
Green Book is ripe with its own controversy. I think this is because Viggo Mortensen spends a lot of the movie telling Mahershala Ali how to be black. It's kinda hard to listen to at times. Both actors are amazing by the way. The movie itself? It's okay, just maybe not Best Picture of the Year material.
My choice for Best Picture would be Spike Lee's BlacKkKlansman, featuring a screenplay from Lawrence, KS. native Kevin Willmott. They will probably take home Best Adapted Screenplay but it's a tight film, check it out.
So who wins? It's kind of a weird year. Roma is the favorite (no pun intended because one of the films is actually called The Favourite. There's not a host this year. That's probably a good thing. Fewer dumb jokes and yet it will still be four hours long. But hey — Queen is opening the show so….let's roll.
Here are my picks — who I think will win, not necessarily who I want to win.
Best Picture
Roma
Best Actress
Glenn Close, The Wife
Best Actress in a Supporting Role
Regina King, If Beale Street Could Talk
Best Actor
Rami Malek, Bohemian Rhapsody
Best Actor in a Supporting Role
Mahershala Ali, Green Book
Best Director
Alfonso Cuarón, Roma
Best Original Screenplay
First Reformed (Paul Schrader)
Best Adapted Screenplay
BlacKkKlansman (Charlie Wachtel & David Rabinowitz and Kevin Willmott & Spike Lee)
Best Cinematography
Alfonso Cuarón, Roma
Best Production Design
The Favourite
Best Costume Design
Ruth Carter, Black Panther
Best Makeup and Hairstyling
Vice (Greg Cannom, Kate Biscoe and Patricia DeHaney)
Best Original Score
Nicholas Britell, If Beale Street Could Talk
Best Original Song
"Shallow," A Star Is Born
Best Film Editing
Vice
Best Sound Editing
Bohemian Rhapsody
Best Sound Mixing
First Man
Best Visual Effects
Avengers: Infinity War
Best Animated Feature Film
Spider-Man: Into the Spider-Verse
Best Foreign-Language Film
Roma
Best Documentary Feature
Free Solo
Best Documentary Short Subject
Black Sheep
Best Animated Short Film
Bao
Best Live-Action Short Film
Marguerite
The 91st annual Academy Awards air on Sunday Feb. 24 at 8/7c on ABC.