At the dawn of awards season…Everyone is a critic!!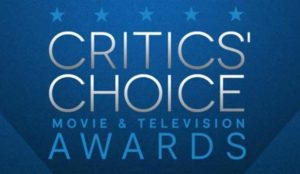 It's awards season and Tim is gearing up to head to L.A. for the 22nd Annual Critic's Choice Awards. But first the Hooligans are joined by fellow BFCA member Lisa Erdman to break down the Critics Choice nominees and break down the voting process for movie awards.
Who are the Hooligans pulling for? LA LA Land? Moonlight?….Manchester by the Sea???
Stick around for the return of the original Hooligame, Everyone's a Critic — Lisa versus David (winner gets a Reel Hooligans beer ornament!!)
CHEERS!
Listen to episode 117: