The ultimate battle for the Greatest Sports Movie of All-Time begins!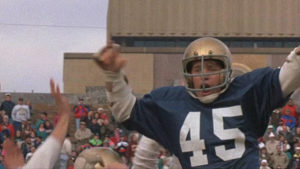 This week on Reel Hooligans!! — Introducing Hooligan Movie Madness!! Tim and the Reel Hooligans will crown the BEST. SPORTS. MOVIE. EVER!! — with a 32-movie single elimination tournament to crown a champion and determine once and for all, the greatest sports movie EVER!
Plus, Tim reviews The Jungle Book and Everybody Wants Some!! — including Top Five with Wyatt Russell, Glen Powell and Quinton Johnson from Everybody Wants Some.
Read the interview: Talking baseball and life in the 80s with the cast of 'Everybody Wants Some!!'
Sports. Movies. and a game designed to frustrate my Hooligans!
Episode 102: Reel Hooligans versus The Underdogs of Infinite Madness